ACC Administrative Rules
Austin Community College District recognizes that distance education provides or enhances access to higher education. In addition, the College acknowledges that evolving technology has provided and will continue to provide opportunities for learning outside the traditional classroom.
Review the administrative rule for details.
Full-Time Faculty Workload [AR 4.03.004]
Section 4: Instructional Faculty

A. Assignment
K. Office Hours

Section 6: Distance Education Courses

A. Computing LEH and Compensation
ACC is accredited by the SACS Commission on Colleges to award associate degrees and certificates.
Texas is one of sixteen states participating in SREB's Electronic Campus. All courses and programs listed in the Electronic Campus are reviewed against SREB's Principles of Good Practice by the offering college.
All ACC certificate and degree programs offered via Distance Education are subject to the review and approval of the THECB.
Texas State Legislature
House Bill 2504 requires public institutions of higher education to publish course syllabus information and Curriculum Vitae for each instructor on the Internet.
Distance Education Committee
The Distance Education Committee:
Reviews policies and guidelines, and recommends changes to support quality distance education programs.
Establishes standards of good practice for distance education course development and delivery based on SACS and THECB guidelines.
Assists in the analysis of evaluation for distance education student support services, and recommends changes to improve activities and outcomes.
Advises staff on faculty development and resources needed to design, develop and implement quality distance education courses.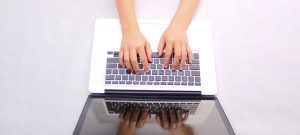 In order to meet SACS and Coordinating Board requirements, ACC instructors must complete the Distance Learning Instruction Series (DLIS) before teaching a distance education course. The series provides information, examples, and tips on teaching effective and engaging distance education courses. Learn More