Distance Education Faculty Resources
If you would like to suggest additional resources for distance education faculty, please email them to: tledwebsite@austincc.edu.
Online Course Development & Design
Do you have a face-to-face course that you'd like to transform to an online or hybrid version? Want to get started with planning a new hybrid or online course?
The Office of Distance & Alternative Education has dedicated QM certified instructional designers to help faculty with the design and development of online courses (fully online & hybrid) and the transformation of face-to-face courses to online.
Submit the form below to get started.
Advising
Distance education advisors are available for distance education students via phone, email, and online.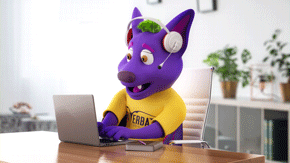 Off-Campus Lab Exercises Form
Faculty who plan to conduct lab exercises off-campus must submit a request and obtain approval prior to the lab exercise.
Note: If you have three different exercises over the course of the semester, please fill the form out with details for each exercise, three times.
Blackboard is the Learning Management of System (LMS) for the delivery of ACC courses. The following tools are part of Blackboard that can help you build robust courses, and support student success.
Blackboard Retention Center – This tool Retention Center helps faculty identify at-risk students in their course(s). Learn More
Blackboard Ally – This tool helps faculty create accessible digital content for their Blackboard course. Learn More
Distance Learning Associations
eLearning Organizations
[Publications, Research, Webinars]
Resources to Share with Your Students
ACC student support services teams have implemented remote services to help students.
Student Affairs Help Desk & Blackboard Help
The Student Affairs Help Desk can assist with questions students have about ACCmail, ACCeID, Admissions and Records, Financial Aid, and general Advising questions. 24hr Blackboard technical support is also available.
Additional Blackboard Help Options:
ACC Online Website
The ACC Online website is a one-stop-shop for distance education students. They can go to the student resources page for a list of helpful resources available to them. There is also a list of advisors and a counselor available to distance education students.
ACCmail
Having trouble with your ACCeID? Your ACCeID gives you access to a variety of services such as your ACCmail and Blackboard, among others. Get help with your ACCeID.
Adobe Creative Cloud
Adobe Creative Cloud is now available to ACC faculty, staff, and students at no-to-minimal cost. Learn More
365 Office Suite Free to Students
Microsoft offers their 365 Office Suite to students and teachers at no cost: Students and educators at eligible institutions can sign up for Office 365 Education for free, including Word, Excel, PowerPoint, OneNote, and now Microsoft Teams, plus additional classroom tools. All you need is a valid school email address. It's not a trial – so get started today.
Student Technology Services
Students have access to different types of technologies to support their academic success. The Student Technology Services (STS) team a centralized team within the Office of Academic Technology that focuses on facilitating access to technology devices and equipment for student use and providing support to students on using academic technologies. STS is dedicated to ensuring ACC students have the resources and support necessary to be successful.