General Assembly
About
Each Fall semester Austin Community College employees from across the district gather at General Assembly to hear key college updates. This event helps connect the dots between an employee's daily work and the strategic plan of the College. Our 2020 theme is "College of the Future." All ACC faculty and staff are encouraged to participate. For any questions, please contact tledcomms@austincc.edu.
Watch the Livestream
Note: Closed captions do not work on mobile devices.
Program Schedule
8:00am – Pre-Show
9:00am – Welcome & Recognitions
Ms. Gigi Edwards Bryant, ACC Board Chair
Dr. Charles Cook, ACC Provost
Dr. Richard Rhodes, ACC Chancellor
9:30am – State of the College Address
Dr. Richard Rhodes, ACC Chancellor
Dr. Charles Cook, ACC Provost
10:30am – Keynote: "The Future of Work & Higher Education"
Terri Horton, EdD, MBA, MA, Presenter
11:30am – Adjourn
Location
General Assembly 2020 will be hosted virtually.
Registration is not required.
Please use this page to watch the livestream and get the latest updates on General Assembly.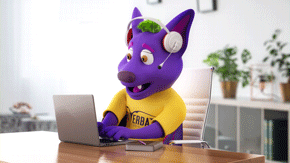 Virtual Fair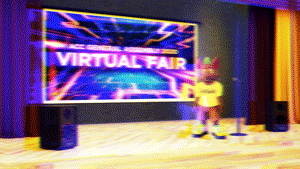 Use the button below to access folders filled with materials from participating ACC offices, departments, and groups.
Raffle Prizes
Complete the pre-show quiz to be entered to win prizes. Winners will be chosen at random. Please submit the pre-show quiz by 9:00am.
Share on Padlet
Share photos of your team from the past year! Meeting screenshots and "behind the scenes" photos welcome! Please do not post photos of students without express written permission.
Click on the icon in the lower right corner to create a post. Make sure to add your name to the post!
Note: ACC employees have free access to Padlet. Use your ACCeID credentials to log in and start exploring.
The unfolding of the future of higher education and the future of work were accelerated by nearly a decade by the COVID-19 pandemic. In addition to the pandemic, historic protests around social justice caused both to address the needs, concerns and experiences of workers and constituents around equity, inclusion and belonging. The pandemic forced both into remote work and online instructional delivery. It was essential for both to develop and deploy rapid upskilling and reskilling strategies and accelerate digital transformation. Moreover, historic high unemployment, industry contractions, revenue shortfalls, and declines in GDP, shook both to the core.
Both were faced with pivoting and shifting to new business models, operational, and people strategies. Institutions of higher learning and industry alike faced new realities, were forced to respond, reskill, recover, and reset to be well-positioned to thrive post-COVID and beyond. Now that we are in what McKinsey & Company calls the great unfreezing, the question is, where do we go from here?
Dr. Horton will deliver a compelling and interactive keynote that provides insights into where we have been, what is next, how we get there, and why we are now in one of the most exciting periods of change and transformation for higher education. Just as employers must now actively reimagine and design the organizations of the future, you will learn how institutions of higher learning must reimagine and design the learning institutions of the future that prepare students with the right combination of future-focused, interdisciplinary, technical skills and experiences that will help them thrive in the future of work.
Community colleges are well-positioned to drive the transformation that is needed today and tomorrow. It is an exciting time for community colleges to stare the future of work and higher education squarely in the face and shape the future that builds students, workers, and communities that are resilient, relevant, bold, and thrive 2020 and beyond!
Dr. Terri Horton is a workforce futurist, artificial intelligence business strategist and founder of FuturePath, LLC. She is a future of work expert and her expertise sits at the intersection of the future of work, artificial intelligence, and the impact to organizational strategy and people. She consults, coaches, trains and provides strategies and solutions for organizations, executives and entrepreneurs to thrive in the accelerated unfolding of the future of work.
Dr. Horton uniquely synthesizes her multidisciplinary background in corporate strategy, learning and development, digital transformation, branding and education to inspire and empower clients to reimagine the future of work, business and people strategy by connecting the dots for them to humanize the workplace, develop emotionally intelligent, future-focused leaders, develop, upskill and reskill workers, and to ethically and responsibly use data for good.
Dr. Horton is a widely recognized thought-leader on the future of work, is a subject-matter expert with two global research consultancies, has provided strategic insights for the Pew Research Center, Forbes, the Obama Foundation Scholars Program and is an expert advisor for the United Nations Global Cooperative Network on the use of artificial intelligence in attaining sustainable development and innovation goals.
Dr. Horton has provided training, coaching and keynote speeches for Fortune 100 companies, nonprofits, professional associations, institutions of higher learning and government agencies and to international officials from Asia, Europe and Africa. She was selected to deliver two keynote speeches at the 2020 World Literacy Summit held at Oxford University in the United Kingdom, will deliver her first TEDx talk in 2020 and is currently writing a book about thriving in the future of work that will publish in 2021. Dr. Horton's prior experience includes several marketing and advertising leadership and executive roles across print, television and online platforms with global media organizations.
Dr. Horton holds a doctorate in Education focused on Organizational Change and Leadership from the University of Southern California, Master of Arts in Organizational Management, MBA-Marketing, micro-
credentials in AI Business Strategy from Massachusetts Institute of Technology and Data Analytics from
Cornell University. She is EQ-i 2.0/EQ360 certified to assess, coach and train leaders, teams, and candidates in emotional intelligence, holds multiple industry credentials in human resources, is a lecturer in the University of California and California State University systems, and a course facilitator with Cornell University.