Remote Recess
Take a Break with Colleagues and Learn Something Too!
Remote Recess sessions offer an opportunity for faculty to gather online and learn something new in a low-stakes, casual, and FUN way. Each session will focus on a topic (like Panopto) and a short demo, then the facilitator will open the session to Q&A. Participants are encouraged to share tips and tricks. These sessions are designed to help you decide how and when to use certain technologies and activities.
TLED Faculty Calendar
For the latest events and training, please visit the TLED Calendar. To view only Remote Recess sessions choose the "RemoteRecess" tag to view a list of available offerings.
Become a Presenter
The best way we can support each other is to share what we've learned about teaching with technology with our colleagues. Got a tip or technique you'd like to show your colleagues? Let us know!
Summer 2023 Remote Recess Sessions
Padlet for Feedback, Engagement, and Brainstorming
Padlet is a free online tool that can engage students with questions, feedback, and brainstorming. Join us to learn how you may use it for quick formative assessment, building community, and finding new ideas.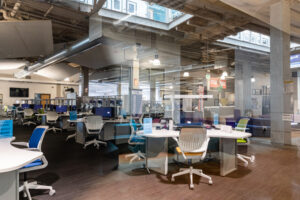 June 13th, 2023 – 11am to 12pm
Panopto is a multi-functional video content management tool and is ACC's newest video hosting & streaming platform. Panopto is designed specifically for education and is simple to use.
Its three main features are creating video content, a media library, and in-video quizzes. Also, it has automatic machine captioning and effortless access on all devices. The program is integrated with Blackboard and Zoom. Join this session to get some quick-start tips for this easy-to-use tool.
June  27th, 2023 – 11am to 12pm
Migrating to Blackboard Ultra Navigation
On May 18, 2023, the Blackboard Ultra Navigation experience will roll out Base Navigation across the ACC district with a more modern, cleaner design, and easy-to-use workflows. Join this session to get a first-hand overview of how to make the first phase of your transition from Blackboard Original to Blackboard Ultra seamlessly easy.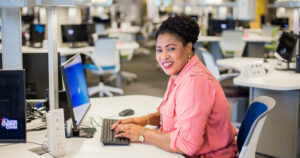 July 11th, 2023 – 11am to 12pm
Online Tools and Higher Order Thinking
Using reflective, collaborative, visual, and other tools can facilitate higher-order thinking. Join us as we suggest a variety of online tools that can be used to facilitate higher-order thinking skills like analysis, evaluation, and creation.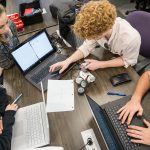 July 25th, 2023 – 11am to 12pm
Remote Recess Archive
Remote Recess sessions are available to view. New recordings are uploaded within a week after a Remote Recess session.
Note: To view the archive, you'll need to log in with your ACC credentials. Click the Remote Recess tab at the top of the page to view the archive list.
Teaching consultations are available to help you implement this tool into your teaching.
Educational Technologists are available to provide training and answer questions.
Workshops to learn about the tools available for teaching and learning are available.