Remote Recess
Take a Break with Colleagues and Learn Something Too!
Remote Recess sessions offer an opportunity for faculty to gather online and learn something new in a low-stakes, casual, and FUN way. Each session will focus on a topic (like Blackboard Collaborate), will start with a short demo, then the facilitator will open the session to Q&A. Participants are encouraged to share tips and tricks as we all learn how to teach remotely together. These sessions are designed to help you decide how and when to use certain technologies and activities online.
No registration is required – just meet us on the "playground"!
TLED Faculty Calendar
For the latest events and training, please visit the TLED Calendar. To view only Remote Recess sessions choose the "RemoteRecess" tag to view a list of available offerings.
Become a Presenter
The best way we can support each other is to share what we've learned about teaching with technology with our colleagues. Got a tip or technique you'd like to show your colleagues? Let us know!
Accessing Respondus 4.0 with ACC's Virtual Desktop
Need to print a copy of a test from your Blackboard course? ACC's Virtual Desktop allows you to work remotely when you need access to the ACC network.
The virtual desktop includes the Respondus 4.0 application – an authoring tool used to create, upload, manage, and retrieve exams.
The "Accessing Respondus 4.0 with ACC's Virtual Desktop" workshop will guide you through the process of logging on to the virtual desktop, retrieving a specific test (or pool) from your Blackboard course, and saving the file in MS Word format.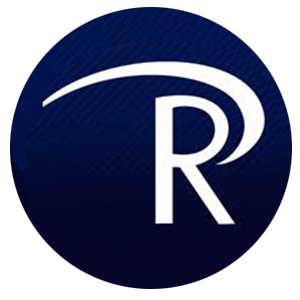 September 20, 2022 – 11am – 12pm
Personal Learning Environments
This workshop is a part of the Teaching Through Technology series and is designed to prepare faculty who are considering applying for the Academic Technology Course Redesign Fellowships in the Spring Semester.
Learn how we can use technology to create personalized learning environments and what PLE can offer us all as we move through school and life.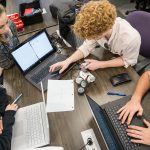 October 4, 2022 – 11am – 12pm
Optimizing Blackboard's Student Preview
Blackboard's Student Preview creates a student account, called the "preview user", permitting an instructor to review the course content from the student perspective. However, did you know that the preview user role can be used to perform other valuable tasks such as submitting mock assignments or test attempts, grading those submissions, and verifying that Grade Center calculated columns are computing correctly?
The "Optimizing Blackboard's Student Preview" workshop will demonstrate how to add your preview user to your class roster, enabling you to maximize your simulated experience as a student in your course.
October 18, 2022 – 11am – 12pm
Interactive Whiteboards Which is right for you?
This workshop will introduce and compare the most frequently used virtual whiteboards and how they are used to create a more engaging classroom online or in a live learning space.
November 1, 2022 – 11am – 12pm
Google Workspace: Organization for Education
Google Workspace for Education is a wonderful system that can HELP and GUIDE organization for educators. This workshop will introduce attendees to the essential tools in Google Workspace for Education and potential educational approaches to its use.
November 15, 2022 – 11am – 12pm
Qwickly Tool: Enhance Your Classroom Productivity
In this workshop, we will briefly demonstrate best practices to simplify the management of multiple courses while increasing user adoption of your learning management system with Qwickly Course Tools. Improve communication, streamline content, and simplify the repetitive tasks in each course an instructor teaches to keep the focus on teaching and learning!
November 29, 2022 – 11am – 12pm
Remote Recess Archive
View past recorded Remote Recess workshops on a variety of learning topics.
Teaching consultations are available to help you implement this tool into your teaching.
Educational Technologists are available to provide training and answer questions.
Workshops to learn about the tools available for teaching and learning are available.