Remote Recess
Take a Break with Colleagues and Learn Something Too!
Remote Recess sessions offer an opportunity for faculty to gather online and learn something new in a low-stakes, casual, and FUN way. Each session will focus on a topic (like Panopto) and a short demo, then the facilitator will open the session to Q&A. Participants are encouraged to share tips and tricks. These sessions are designed to help you decide how and when to use certain technologies and activities.
TLED Faculty Calendar
For the latest events and training, please visit the TLED Calendar. To view only Remote Recess sessions choose the "RemoteRecess" tag to view a list of available offerings.
Become a Presenter
The best way we can support each other is to share what we've learned about teaching with technology with our colleagues. Got a tip or technique you'd like to show your colleagues? Let us know!
Fall 2023 Remote Recess Sessions
Blackboard - Getting Started and Getting Help
An introductory overview of the basics for starting to work with Blackboard. Includes a brief overview of Base Navigation, building a course site, assessments, overview of grade center, tools, and how to get help.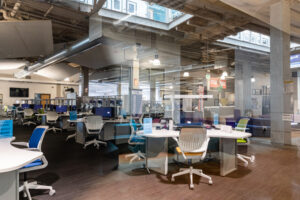 September 5th, 2023 – 11am to 12pm
Accessibility & Captioning in Panopto
Join us to learn about Panopto accessibility features like captions, table contents and the video/audio playback tools.
Learn about accessibility and captions, ways accessible content can increase student participation, who benefits most from accessible content, and the methods of accessibility in Panopto.
September  12th, 2023 – 11am to 12pm
Class, sometimes referred to as Class for Zoom or C4Z, can be used as an alternative for synchronous class sessions (instead of Zoom). Faculty members interested in supervising test-taking or automatically taking attendance will find this software particularly beneficial to explore.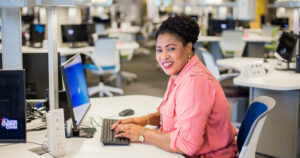 September 19th, 2023 – 11am to 12pm
Adobe Express is a browser-based tool for creating visual content of all kinds–from banner graphics and social media posts to infographics and student-ready handouts. With built-in features like AI art generation and real-time collaboration, Adobe Express can be a real game-changer in how you and your department create visuals for your students.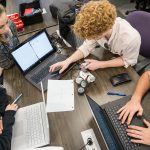 October 3rd, 2023 – 11am to 12pm
Packback is an education technology platform that builds "smart" discussion communities to allow professors to promote and assess critical thinking in students. Packback uses artificial intelligence to encourage students to create more thoughtful and academically rigorous discussion posts.
The purpose of this training is to provide instructors with a general understanding of what Packback is, how to connect Packback to a Blackboard course, and some best practices for using Packback.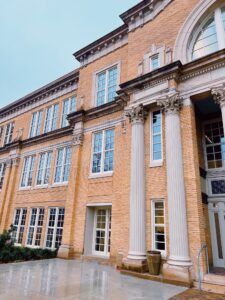 October 17th, 2023 11am to 12pm
Course Redesign Faculty Fellowships Overview
Enhance your course with tech integration! Explore our Spring 2024 fellowships – Adobe Creative Cloud and Artificial Intelligence. In this session you will learn details including how to apply and qualify for a stipend. Find more info on our fellowships page.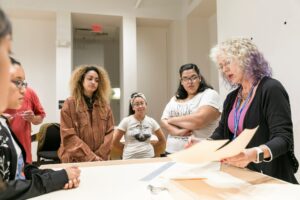 October 31st, 2023 11am to 12pm
Feedback Technologies: Using the Tools We Have
Uses the Google suite, Miro, Padlet, Zoom and Blackboard as examples to improve feedback through technology we already use and emphasize best practices. Both faculty and peer feedback will be covered.
November 7th, 2023 11am to 12pm
Respondus Lockdown Browser: Setup & Activation
LockDown Browser is a custom browser that secures the testing environment within the Blackboard Learning Management System. The Setup & Activation workshop will demonstrate the steps to enable Lockdown Browser for an assessment, additional test environment options, troubleshooting tips, and valuable best practices.
November 14th, 2023 11am to 12pm
AI Essentials: Five Ways to Enhance Your Course
Join us for a session led by faculty member Tasha Roberts as she shares her experience integrating AI into her accounting class. Additionally, learn how she has guided other colleagues to weave AI seamlessly into various courses. This is a valuable opportunity to explore innovative teaching methodologies.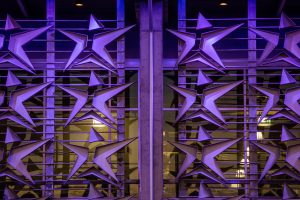 November 28th, 2023 11am to 12pm
Remote Recess Semester Prep Double Session
Join Academic Technology on Tuesday, December 5th, 2023 for a double session of Remote Recess designed to help faculty prepare for the spring semester. Learn about best practices for completing a successful Blackboard course copy and how to access your migrated VidGrid content and replace those links in Blackboard. Can't make it? All sessions will be posted in our Remote Recess Archive for easy access between the event and the start of the Spring semester.
Click the links below to register and receive the Zoom links.
December 5th, 2023 11am to 1pm
Remote Recess Archive
Remote Recess sessions are available to view. New recordings are uploaded within a week after a Remote Recess session.
Note: To view the archive, you'll need to log in with your ACC credentials. Click the Remote Recess tab at the top of the page to view the archive list.
Teaching consultations are available to help you implement this tool into your teaching.
Educational Technologists are available to provide training and answer questions.
Workshops to learn about the tools available for teaching and learning are available.