Remote Recess
Take a Break with Colleagues and Learn Something Too!
Remote Recess sessions offer an opportunity for faculty to gather online and learn something new in a low-stakes, casual, and FUN way. Each session will focus on a topic (like Panopto) and a short demo, then the facilitator will open the session to Q&A. Participants are encouraged to share tips and tricks. These sessions are designed to help you decide how and when to use certain technologies and activities.
TLED Faculty Calendar
For the latest events and training, please visit the TLED Calendar. To view only Remote Recess sessions choose the "RemoteRecess" tag to view a list of available offerings.
Become a Presenter
The best way we can support each other is to share what we've learned about teaching with technology with our colleagues. Got a tip or technique you'd like to show your colleagues? Let us know!
Spring 2023 Remote Recess Sessions
Join us to receive an overview and tips for getting started with ACC's new video hosting & streaming platform, Panopto, available across the College beginning in Spring 2023. Panopto is a powerful tool that features video creation and editing functionality; automatic machine captioning; effortless access on desktop and mobile devices; and includes integrations with Blackboard and Zoom.
February 7th, 2023 – 11am to 12pm
Migrating to Blackboard Ultra Navigation
In May 2023, the Blackboard Ultra Navigation experience will roll out across the ACC district with a more modern, cleaner design, easy-to-use workflows and helpful new tools. Join this session to get a first-hand overview of how to make your transition from Blackboard Original to Blackboard Ultra seamlessly easy.
Register for February 14 Session
February 14th, 2023 – 11am to 12pm
March 28th, 2023 – 11am to 12pm
April 25th, 2023 – 11am to 12pm
How to Use Miro for Real-Time Collaboration with Your Students
Join Visual Communication faculty Gail Bayeta as she demonstrates how she uses Miro throughout the semester to encourage student collaboration and community.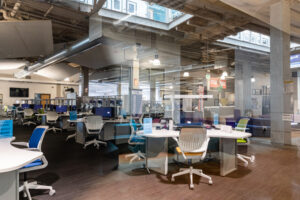 February 23rd, 2023 – 11am to 12pm
Lecture Capture with Panopto
Learn how to make the most out of this lecture capture tool that can coordinate input from a number of streams including audio from the lecture and class discussions, visual resources such as slideshows, and video of the physical or virtual classroom.
February 28th, 2023 – 11am to 12pm
Google Docs: Publishing to the Web
This session will show faculty how to share Docs, Sheets, and Google slides in a manner that they cannot be altered by the viewer but can be updated by you, the sender. It's a great way to share presentations, calendars, even quizzes by making it more difficult to copy or alter.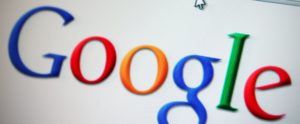 March 1st, 2023 – 12pm to 1pm
Accessibility & Captioning with Panopto
The Panopto lecture capture system offers accessibility features that allows users to easily navigate video creations, and support keyboard access across its web interface. Please join this session to learn more about configurable video captions, variable speed playback, support for screen readers and keyboard navigation that provide extra assistance for students.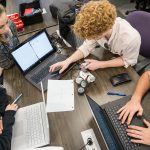 March 7th, 2023 – 11am to 12pm
Flipping your Classroom with Assignments & Quizzes in Panopto
Check out Panopto's built-in video quizzing capabilities that help instructors test comprehension, reinforce key concepts, and improve retention. Learn how to easily add video assignments and keep your students engaged! This session is for anyone who wants to increase student to student, and student to teacher interaction.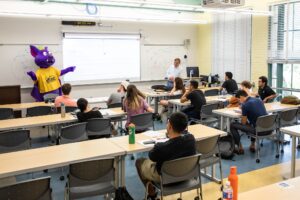 April 11th, 2023 – 11am to 12pm
Remote Recess Archive
Remote Recess sessions are available to view. New recordings are uploaded within a week after a Remote Recess session.
Note: To view the archive, you'll need to log in with your ACC credentials. Click the Remote Recess tab at the top of the page to view the archive list.
Teaching consultations are available to help you implement this tool into your teaching.
Educational Technologists are available to provide training and answer questions.
Workshops to learn about the tools available for teaching and learning are available.