Equity-Focused
Austin Community College (ACC) acknowledges the importance of equity in teaching and learning. The Teaching & Learning Excellence Division (TLED) offers different opportunities to enhance knowledge of equity in teaching through specialized training, workshops, and programs.
Accessibility
Accessibility isn't just the right thing to do, it's also the law. Support is available to help you make your course materials accessible and how to integrate technology into your teaching with accessibility in mind. Workshops are also offered throughout the year to learn about accessibility.
Becoming an Equity-Minded Instructor Course
Anchored in the Austin Community College (ACC) Faculty Values and developed by Dr. Lydia A. CdeBaca, the Becoming an Equity-Minded Instructor Course is designed to decrease equity gaps across our institution. Faculty members will go on a journey of self-examination and critical reflection in order to implement evidence-based equitable teaching and learning strategies.
If you have any questions, please contact Dr. Lydia CdeBaca, lydia.cdebaca-cruz@austincc.edu and Kendall Dingee, kdudley@austincc.edu.
Conflict Transformation Academy
The Peace & Conflict Studies (PACS) Center offers professional development opportunities for students, staff, and faculty to learn and practice conflict transformation skills. The PACS Center training takes the approach that conflict can be a catalyst for social change and places primary emphasis on the question of social justice. The training includes an exploration of how identity and power imbalances affect the development and resolution of conflict.
These workshops will cover the core skills of conflict transformation. Participants will learn and practice skills related to understanding the roots of conflict, identifying their own and others' emotions, interests, and positions, and facilitating collaborative problem-solving.
Faculty Development: Equity Certificate
This certificate, developed in collaboration with ACC's Office of Diversity, Equity, and Inclusion, is focused on equity frameworks, practices, and strategies to support faculty in their teaching and learning. Sessions are interactive and engaging. Each session is offered several times throughout the semester. All three sessions must be successfully completed to qualify for the certificate. The Equity Certificate is open to all faculty and staff.
Please subscribe to TLED updates about upcoming equity training opportunities.
Open Educational Resources (OER) at ACC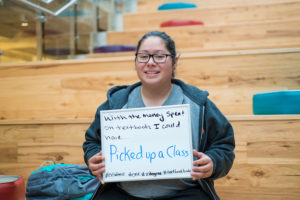 Open Educational Resources (OER) are low-cost or free resources in the public domain that are used for teaching, learning, and research. Typically, OER can be combined or adapted by the faculty member to suit their teaching needs and methods and can also help lower the cost of education for students, thereby increasing access.
The widespread adoption of OER at an institutional level began in 2016. Training and additional resources to help ACC faculty explore and implement OER are available.
Equity-Focused Archive
Session 1: Discover Your Blind Spots: Teach for All Students
Through exercises, discussions, and presentations, faculty will strengthen their knowledge of equitable practices. We will explore a framework that will improve the retention and success of students from historically underserved communities. We will also discuss how to adapt teaching methods to engage students using equity designed principles.
Participants will:
Distinguish the difference between Equity and Equality Recognize the importance of emotional engagement to student retention and success
Utilize Dr. Singleton's CCAR (Courageous Conversations about Race) protocol when engaging in conversations about race
Identify ways in which society privileges some individuals over others
Discuss the relationship between race and student outcomes
Session 2: Sustain the Conversation: Keep the Spotlight on Race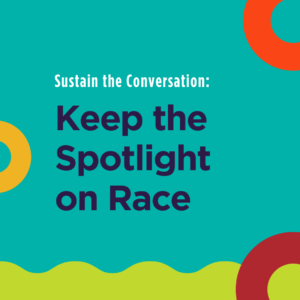 This next session in the series will help ACC faculty and staff sustain the conversation about racial systemic inequities that show up around us.
Participants will:
Discuss the importance of storytelling as a tool for how we cultivate relationships, learn, unlearn, and make meaning of our place in the world
Utilize Dr. Singleton's Courageous Conversations About Race protocol when engaging in conversations about race
Compare and Contrast the Racial Consciousness Flow Chart and the Cycle of Socialization
Discuss the difference between race/ethnicity/nationality
Participate in mindful inquiry of those multiple perspectives, beliefs, and experiences that are different than your own