Spring Development Day
Spring Development Day welcomes all ACC faculty and staff to a new spring semester with a full day of inspiring sessions to enhance our practices and processes, improve personal productivity, technical talents, teaching techniques, and interpersonal skills. Our 2020 theme, "Recharge and Reinvent," invites employees to focus on renewing your passion in the New Year, and developing new, innovative approaches to your work.
If you have any questions about a Spring Development Day workshop, please email the Faculty Development Office at facdev@austincc.edu or call (512) 223-7216.
HLC Faculty/Staff Lounge
Coffee and energy bars will be available in the HLC Faculty/Staff Lounge. Massage therapists from Seize the Day Massages will be offering free 10 minute chair massages from 11:30am to 1:30pm. Sign ups will start at 8:30am. The HLC Faculty/Staff Lounge is located on the 1st floor of building 1000, room 1433.
LOCATION
ACC Highland
6101 Highland Campus Drive
Austin, TX, 78752

TRACKS
This year we have the following tracks:
Accessibility – Improving access for our students by making your work accessible for all
ACC Resources – Resources at ACC and in the broader community to support student success
Equity – Creating a more inclusive and effective learning environment for all students
Staff Development – Practices to improve our workplace productivity, communication, motivation, and engagement
Teaching & Learning Strategies – Creating engaging, interactive, and effective teaching and learning experiences
Technology – Technology that can improve organizational effectiveness, and creativity, including Innovative software and tools for teaching in classrooms and online
CONTACT
For questions, please email the Faculty Development Office at facdev@austincc.edu – (512) 223-7216.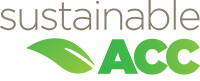 Zero Waste Event