Spring Development Day
Light Your Fire
Friday, January 14th, 2022
About
Spring Development Day 2022 welcomes all Austin Community College (ACC) faculty and staff to a new spring semester. We offer a full day of inspiring sessions to enhance your practices and processes, improve creativity and wellness, and develop new technical talents, teaching techniques, and interpersonal skills. The 2022 theme, "Light Your Fire," invites all employees to explore professional development topics that fuel their purpose and sense of belonging. This year, Spring Development Day will be delivered entirely online.
Unless specifically excepted, all workshops will be delivered using Zoom. We will set up a Zoom session for each workshop. We will also provide training prior to the event and support during the workshop to any presenters unfamiliar with Zoom's features.
If you have any questions about Spring Development Day, please email the Office of Faculty Development at facdev@austincc.edu.
Welcome to Spring Development Day 2022!
Below is your SDD Prep Checklist to help you get ready:
Step 1: Sign up to receive the latest news and updates via email.
Step 2: Review and register for your workshops.
Step 3: Return to this page on the day of the event (January 14th, 2022, click on the view available workshops button and then choose "connect" on your workshop to attend.
Note: The "connect" link will be live on January 14th, 2022.
MORNING SCHEDULE
Welcome: 8:45am – 9:00am
Session 1:   9:00 – 10:00 am
Session 2:   10:15 – 11:15 am
Keynote: 11:30am-12:30pm
Need Help? 
Email: facdev@austincc.edu
AFTERNOON SCHEDULE
Session 3:   1:00 – 2:00 pm
Session 4:   2:15 – 3:15 pm
Session 5:   3:30 – 4:30 pm
Closing: 4:30 – 4:45pm
Need Help? 
Email: facdev@austincc.edu
Most of the workshops will be presented via Zoom. Here are some tips:
Be sure to update your first and last name when you enter a workshop so you can receive professional development credit.
Add your pronouns to your profile. Update your profile prior to joining a workshop and be sure to be logged into your zoom account before joining a workshop.
Not familiar with zoom? Check out this info from ACC Information Technology: Getting Started with Zoom. 

Note: You do not need to be logged into your zoom account to access the workshops.
Keynote: Fire Up Your JEDI Lightsabers!
Let's spend some time learning and sharing how Justice, Equity, Diversity, and Inclusion (JEDI) lead to well-fueled passions and stronger connections at ACC. Bring your light side dedication to student success and get ready to battle the dark side forces of deficit mindsets, low expectations, and implicit bias. Presented by Dr. Samuel Echevarria-Cruz.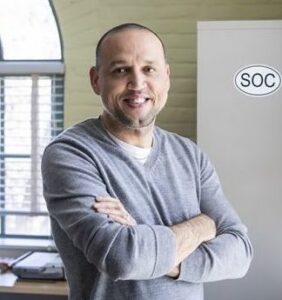 Dr. Samuel Echevarria-Cruz has been teaching Sociology for two decades at academic institutions like The University of Texas at Austin, The Ohio State University, Concordia University Texas, and ACC. He was recently named Austin Community College's Associate Dean of Diversity, Equity, and Inclusion of Initiatives in Instruction.
He received his doctorate from The University of Texas at Austin and in 2015-16 received a Fulbright Scholar Award.
Enter to win books on teaching and learning excellence topics, TLED swag, or an Ipad!
To qualify for the raffle prizes, you must:
Sign up to receive the latest news and updates, and enter our SSD raffle. Subscribe Now
Make sure to register for a workshop. View Workshops
Must be present during the closing session to win!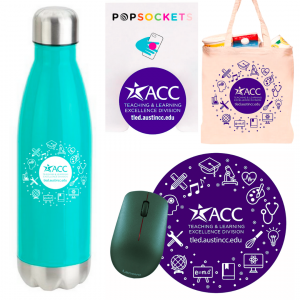 Archive
Read information from past event days, including recordings and workshop materials (if available).