Institutional Memberships
Austin Community College (ACC) has many institutional memberships available for free to faculty and staff. These institutional memberships can offer specialized resources, webinars, articles, and more.
For questions, please email facdev@austincc.edu.
Visit the ACC Libraries page for Databases by Subject to get access to databases, magazines, newspapers, and more. Databases include:
ERIC
Professional Development Collection
PubMed
LGBTQ+ Source
Humanities Full Text
Newspapers
Films on Demand
Multicultural Studies and more!
Access Flipster to read countless magazines for FREE! Read the Flipster Guide to help you get started. With Flipster you have access to 60+ magazines with your ACC credentials:
Discover
Forbes
MIT Technology Review
Food & Wine
Esquire
Essence
The Atlantic and more!
Chronicle of Higher Education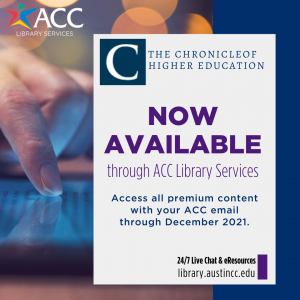 All ACC faculty and staff have full unlimited access to all premium content online from The Chronicle of Higher Education, which includes current articles and information, interactive data reports, newsletters, special reports, and features.
Creating your account is easy – simply use your ACC email when signing up, and you will have access to premium content from any device.
Access Instructions
Step 1: Go to chronicle.com on any computer or mobile device.
Step 2: Click on SIGN IN in the upper right corner.
Step 3: Choose SIGN UP on the next screen, and use your ACC email.
Step 4: Verify your email address.
Step 5: Start reading!
LinkedIn Learning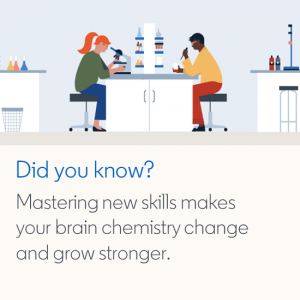 Learn in-demand skills with over 16,000+ online courses taught by real-world professionals. All ACC faculty have FREE access to activate a LinkedIn Learning account.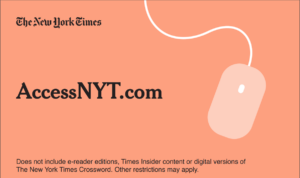 NISOD
Since 1978, the National Institute for Staff & Organizational Development (NISOD) has been dedicated to the professional development of faculty, administrators, and staff; and to the continued improvement of teaching and learning, with the ultimate goal of student success.
Member Access
Members can create their own individual accounts to create a customized experience and to access the members-only sections of the website, track their event registrations, and download their participation certificates. To create your individual account, please follow the directions here. For questions or issues with your account, please contact Kelley Berley, Administrative Assistant, NISOD,  kelley.berley@austin.utexas.edu.
Note: As of September 10, 2021, institutional log-ins have been terminated.
Monthly Webinars
Link to information about all of NISOD's upcoming and past webinars.
Innovation Abstracts
Each week faculty, administrators, and staff at NISOD-member colleges receive Innovation Abstracts, NISOD's flagship teaching and learning publication, written by and for community and technical college practitioners. Innovation Abstracts authors share their best ideas about programs, projects, and strategies that improve students' higher education experiences.
Excellence Awards
Do you know awesome faculty, administrators, and staff—the ones who are a testament to the important work done on your campus every day?
Don't miss an opportunity to show your appreciation for their dedication and contributions by submitting their names for the NISOD Excellence Awards! Submit through ACC's nomination process in the Fall.
Starlink
The State of Texas Academic Resource Link (STARLINK) network currently provides over 150 hours of professional development programming annually to 220 member colleges and universities in twenty-four states and Canada. Additionally, through the U.S. Military and embassies STARLINK provides training in 22 countries around the world.
Starlink Teleconferences
To check the availability of Starlink teleconferences, visiting the Workshop & Event Registration website.
Note: To view current Starlink programming, visit the Starlink home page at http://www.starlinktraining.org.
Step 1: Go to http://www.starlinktraining.org and click on "Members Area".
Step 2: If you don't have an account, click the link "Don't have username and password."
Step 3: Fill out the form using the email address you have through ACC.
Step 4: Upon submission of the form, you will receive an email to validate and activate your individual account.
Step 5: After validation, you will be ready to log in. Click the login box at the upper right corner again at http://www.starlinktraining.org, and use the institution email and password you just created to login.
Courtesy of ACC Libraries, all ACC faculty, students, and staff have full access to the WSJ.com and WSJ apps.
The Wall Street Journal offers articles on career development, business, politics, college rankings, technology, and so much more!
Digital access is available from desktop, tablet, mobile devices.