Summer Software Day
About
Summer Software Day is an annual event that offers workshops for all ACC faculty and staff. The event provides you with an opportunity to keep up to date with your tech skills and learn new ones to implement in your classrooms and day-to-day tasks. This year, Summer Software Day will be delivered entirely online. For those who cannot attend on the day of the event, all sessions will be recorded and made available here the following week.
For questions, please email the Office of Faculty Development at facdev@austincc.edu.
Get Ready: SSD Prep Checklist
Step 1: Sign up to receive the latest SSD news and updates via email, and to enter our raffle. You will need to attend three SSD Sessions. Note: The double-length sessions count as 2 sessions.
Step 2: Review and register for your workshops.
Step 3: Return to this page on the day of the event (July 23). Click on the session page to view all the workshops, and then choose "connect" on your workshop to attend.
Note: The "connect link will be live on July 23rd, 2021.  
Welcome to Summer Software Day 2021!
MORNING SCHEDULE
Welcome: 8:45am-9:00am
Session 1: 9:00am-10:00am
Session 2: 10:15am-11:15am
Keynote: 11:30am-12:30pm
Need Help?
Email facdev@austincc.edu
AFTERNOON SCHEDULE
Session 3: 1:00pm-2:00pm
Session 4: 2:15pm-3:15pm
Session 5: 3:30pm-4:30pm
Closing: 4:30pm-4:45pm
Need Help?
Email facdev@austincc.edu
Most of the workshops will be presented via Zoom. Here are some tips:
Be sure to update your first and last name when you enter a workshop so you can receive professional development credit.
Add your pronouns to your profile. Update your profile prior to joining a workshop and be sure to be logged into your Zoom account before joining a workshop.
Note: You do not need to be logged into your zoom account to access the workshops.
Need Help?
Email facdev@austincc.edu
Share and inspire! Show off your furry office mates, hobbies, and your Riverbat Pride! Tell us the most useful thing you learned today, and other shareable stuff!
How to Post:
Click or tap the big pink (+) button at the bottom right of the Padlet page
Double click (web) or double-tap (mobile/tablet) anywhere on the Padlet page
Drag and drop any content onto the Padlet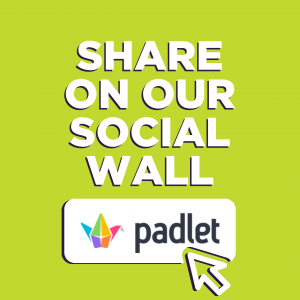 Keynote: Be Here Now: Strategies to Stay Present and Enjoy the Moment
Are you distracted by thoughts of the past or projections of the future? Do you wish you had more "quality" time where you are truly focused on what you are doing and the people you are with? If so, you are not alone! In our keynote address this year you will take away simple strategies to help you stay present, leading to an improvement in productivity, equating to more time for the people and things we love…and more moments!
Topics include:
The importance of being present
Why our mind tends to wander to the past and the future
Simple, evidence-based ways to train our brains and bodies to be more present.
Join us to take home these mental training tools that are proven to reduce the negative impacts of stress and improve our health and productivity.
About our Keynote Speaker
Lacy Wolff serves as the Health Promotion Administrator at the Employees' Retirement System of Texas. She is responsible for promoting wellness initiatives that are offered through the Group Benefits Plan to over 500,000 state employees, retirees, and family members. After completing her undergraduate degree in Kinesiology from Texas A&M University, Lacy spent over 12 years supporting the health of the US Army overseas in both Italy and Germany. During that time, she completed her master's degree in Exercise Science and Health Promotion.
In 2014 Lacy left her work for the Army to return home to work for the State of Texas. She has been proud to forge innovative paths to build, sustain and promote health and wellness for Texans!
Enter to win an IPad, books on teaching and learning, and TLED swag!
To qualify for the raffle, you must:
Sign up to receive the latest news and updates, and enter our SSD raffle.
Attend three SSD21 sessions to be eligible to win. Double-length sessions count as two sessions.
Winners will be drawn at random and notified via email.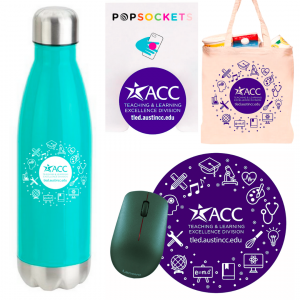 Summer Software Day Archive
The archive includes a summary of outcomes, and workshop recordings, and materials (when available) of past events.