Celebration of Great Teaching Retreat
The Celebration of Great Teaching Retreat is Returning to ACC in Spring 2023

This retreat is a faculty favorite and gives participants valuable teaching resources in a resort-like environment. You'll leave with great takeaways for teaching and a connection to other faculty colleagues.
The Celebration of Great Teaching Retreat
Where: Flying L Guest Ranch, Bandera, TX
When: April, 21-23 2023
Max # of Participants: 25
Deadline to Apply: February 27th, 2023
APPLICATIONS CLOSED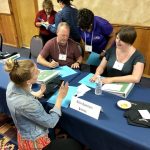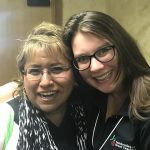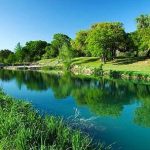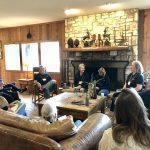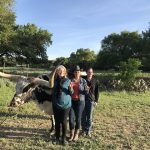 Retreat Info
Austin Community College's Celebration of Great Teaching is based on the National Great Teaching Seminar, a movement begun in 1969. The time we spend together is like no other professional development you will encounter. Many have said it is the best professional development of their career.
The Celebration is based on the premise that teachers learn teaching best from other teachers and that creativity is enhanced by mixing teachers of diverse teaching fields, experience levels, and interests. The emphasis is on the universals of teaching and on the special nature of those who are and aspire to be great teachers. If properly tapped, the collective wisdom of practicing educators surpasses that of any expert.
There is no pre-planned agenda: We will assemble our own agenda based on the two papers you are asked to prepare, the topics they help establish, and the interests of the whole group. Facilitators are responsible for listening, identifying topics of interest they hear discussed, and presenting them to the participants, who will then decide which ones to pursue in small group discussions and additional ones to add.
There are no hired experts on education, no keynote speakers: Our collective wisdom is the most powerful tool available.
There is an agreement at the outset that all behaviors and discussion will be positive and productive: Griping, war stories, scape-goating, and skewering administrators is discouraged. All participants agree to share discussion time equitably, graciously, and honestly.
There is significant "free" time: Incorporated in the day's work of small group discussion and the evening whole-group activities, we provide plenty of unscheduled time for informal follow-up and private reflection. Some of the best time is the in-between time.
The Celebration of Great Teaching Retreat is based on the Great Teachers Seminars format, begun in 1969 by David Gotshall and Roger Garrison . Hundreds of seminars exist around the country, from institutional to state to regional versions, varying from two-day retreats like ours (the most common length) to one week. This movement is all about empowering faculty and giving them the chance to learn from each other.
David Lydic and Sandra Gaskin began the Austin Community College retreat in 1996 while David served as Coordinator of Faculty Development. Although the retreat was fully funded, it was suspended from 2003 – 2006 due to budget concerns, and was reinstated in 2007 at the request of the Full-Time Faculty Senate. Since that time David Lydic has continued to serve as Lead Facilitator and partnered with Faculty Development to operate the retreat. He works with a team of four facilitators, which may include a past participant, a guest facilitator from the Great Teaching Network, and/or Faculty Development staff, who collaborate to run the organic Great Teaching Retreat Model.
The Celebration of Great Teaching Retreat is sponsored by Austin Community College and coordinated by the Faculty Development Office (1996 – 2002; 2007 – current). The event invites full-time and adjunct faculty in any discipline (including librarians and counselors) to participate. It takes place off campus and runs Friday through Sunday. There is no cost to the participants other than transportation.
The retreat is always held off-site, as one of the tenets of the Great Teachers Movement is that faculty need time away from their campuses to focus on improving teaching. For the past several years, the retreat has been held at the Flying L Guest Ranch in Bandera, Texas. Faculty spend quality time together, sharing teaching successes and challenges. Facilitators listen carefully to small group discussions and then help the participants develop their own agenda for the remainder of the weekend. Deep connections are formed between faculty colleagues. The learning is rich, unique and highly transformative.
The Celebration of Great Teaching Retreat is a very special kind of faculty development. Participation in such a teaching retreat may affect a teacher more permanently, more deeply than any workshop or speaker or seminar or class. Often cited as one of the best professional development experiences in their teaching careers, many participants go on to refer colleagues to apply. The special quality of the retreat and its reputation as a special time for faculty renewal and learning is what prompted the Full-Time Faculty Senate to ask for its reinstatement, and we've proudly supported their wishes by offering this unique program at ACC.
Steps to become a Great Teaching Facilitator
#1 Attend ACC's Celebration of Great Teaching
#2 Be Nominated and Attend the Regional Great Teaching Round Up
Learn how other Great Teaching Movement Facilitators run a Retreat
#3 Be Nominated and Attend the Great Teaching Leadership Summit (Link TBA)
Receive the full training on how to be a Great Teaching Movement Facilitator
#4 Be Nominated to facilitate the ACC Celebration of Great Teaching!
Contact
Please contact the Office of Faculty Development at facdev@austincc.edu or call (512) 223-7885, if you have any questions.