Semester Prep
Getting your semester started can take some planning but there's plenty of support. Do you have a suggestion for this page? Please email: tledwebsite@austincc.edu.
Course Evaluation Link Added
All course evaluations are online and available through Blackboard. Your Blackboard course has the evaluation link already added to the course. For questions about course evaluation, please email: facultyevaluation@austincc.edu.
Streaming Videos in your Blackboard Course
If you have previously had videos streaming in your Blackboard course that were stored on the ACC Multimedia server, those videos have been migrated to Mediasite, and can be integrated directly into Blackboard. For information about Mediasite, please visit the Tools: Lecture Capture page.
If you are interested in streaming new videos in your Blackboard course, either recorded lectures or other video content, ACC offers two lecture capture options. For information about lecture capture tools at ACC, please visit the Tools: Lecture Capture page.
Bb Annotate
Blackboard will replace the inline grading tool called New Box View with Bb Annotate on August 10th.
Secure Recording Links in Blackboard Collaborate Ultra
Public access to recordings will be off by default for new sessions.
Course Analytics Reports
Coming this fall, students and instructors will have access to integrated reports from Blackboard Analytics for Learn.
Bug Fixes
Many bug fixes were implemented. See link below for more details.
Teaching Online Continuity Guide (TOCG)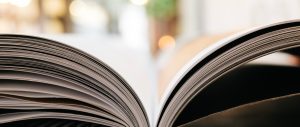 Upload your Syllabus
Part of your semester prep should be uploading a copy of your class syllabus to Lighthouse. Use your ACCeID and password to access Lighthouse. A tutorial page is available for Lighthouse.
Need help with uploading your syllabus to Lighthouse? Contact a Faculty & Instructional Support Specialist by submitting this request form.
Check Out Equipment
Do you need a webcam, ipad or headset? The Office of Instructional Technology has these and many other items available for check out. See the complete list and submit the Check Out Equipment form to reserve an available item, and schedule a pick time.
Note: The only location available for pick up is the Highland Business Center (HBC).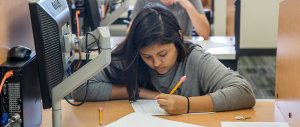 Testing Information for Faculty
ACC Testing Centers are currently closed on campuses. A comprehensive list of testing options are available on the Teaching Online Continuity Guide Testing page, including how to use technology tools like Respondus Lockdown Browser.
Expert Faculty Librarians are available for:
Teaching online information literacy (IL) sessions during your class time or asynchronously to address learning outcomes.
Connecting you and your students to resources, including ebooks, databases, electronic journals, OER, and streaming media.
Creating custom online research guides, instructional videos, and online activities to introduce students to library resources.
Collaborating with classroom faculty on assignments, library instruction, syllabus design, and research tools.
Contact an Expert Faculty Librarian
Visit the Ask a Librarian page for detailed contact information to set up a meeting and get started.
Teaching Online at ACC
Visit the Teaching Online at ACC page for comprehensive information on ACC Distance Education including detailed information on distance education teaching modes, Quality Matters, early intervention requests, and more.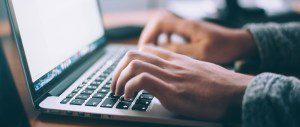 Create a Website
Consider creating a google website with information about yourself, the courses you teach and other helpful information to help your students get started on the right path. Need help with creating a Google Site? Request help from a Faculty Instructional Support Specialist.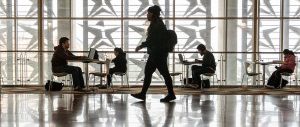 First Day Classes
First Day is a program where the cost of digital course materials is included with students' class fees for a particular class or program. Students will have access to course materials from the very first day. For more information visit the First Day Classes page for students.
Teaching Online
The Teaching Online Continuity Guide (TOCG) is a comprehensive guide to help you transform your face-to-face course to online, including training opportunities.
Workshop Database
The ACC Workshop Database maintains a list of professional development workshops available for ACC employees. An ACCeID is needed for registration.
TLED Calendar
Visit the Teaching & Learning Excellence Division (TLED) calendar for professional development opportunities including special programs for faculty.
Connect
To get the latest announcements on funding opportunities and other teaching and learning related events subscribe to the TLED weekly newsletter.