Open Educational Resources
Open Educational Resources (OER) are low-cost or free resources in the public domain that are used for teaching, learning and research. They include a variety of content and formats under Creative Commons or open use licensing, from textbooks to simulations to assessment tools. OER are an option for faculty to teach their courses. OER offers reduced or zero cost to students when it comes to course books and other materials.
Want to see examples of our ACC faculty developing OER materials for their course? Visit the Textbook Heroes page!
Z-Degree Classes
Z-Degree classes use free materials and open educational resources (OER) to save you money. Take an individual Z-Degree class or make them an essential part of your degree plan.
First Day (Inclusive Access)
First Day is a program where the cost of digital course materials is included with class fees for a particular class or program. Students receive digital versions of the physical textbook that may include additional educational resources such as workbooks, problem sets, tutorials, video, simulations and interactive software. Digital textbooks have many features that allows students to interact with your class content like never before. Standard features include highlighting, annotation, search functions, and multimedia links. All First Day materials are easy to access through our Blackboard learning management system.
Ordering Textbooks
FacultyEnlight is Barnes and Noble's textbook selection software (B&N manages ACC's brick and mortar bookstores). It offers a more streamlined integration between ACC's textbook selection process and B&N's order management system than the former ordering processes in Ellucian. Using FacultyEnlight will also assist students view the correct information (textbook and associated costs) when they click on the 'Textbooks' links provided in ACC's online Course Schedule and ensure that B&N has the correct books/materials available for students.
Per Administrate Rule #4.01.006 Course Materials Orders course materials and textbooks orders will be submitted via FacultyEnlight. All staffed sections are required to have materials/textbooks ordered by the first day of registration for each semester.
For specific instructions on ordering textbooks, please contact your department.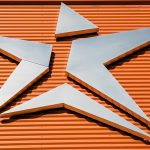 A critically important of developing or using instructional materials in your teaching is to become knowledgable about Copyright & Fair Use at ACC. We have an ACC Copyright Officer to help with questions and resources.
Lecture Capture
ACC offers tools and services to help faculty develop instructional videos as part of their course materials. Lecture capture is a general term used for recording lectures and then making them available online for students.
Lecture capture tools like Mediasite and VidGrid can be used to record a welcome video for your students and sharing your recorded course lectures.
Training & Support
To request help for using lecture capture tools, please submit the following form:
Streaming Video and Audio
If you already have a video or audio in mind that you'd like to show your students but need to stream it online or request permission to share it from the owner, please submit the following form to request help:
Request Streaming for Video and Audio
See Examples
To view a repository of instructional video projects produced by TLED Academic Technology in collaboration with ACC faculty and staff, please visit our Learning Depot.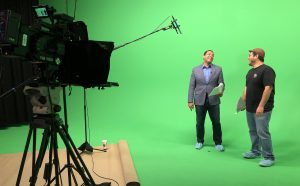 Captioning Services
All media used in teaching and learning should be captioned. Captioning services are available to faculty and staff. Submit the following form to request these services:
Faculty can use the following tools to provide information to students about their courses and also to support student learning.
Blackboard can be used to add course content to online, hybrid and face-to-face classes. Blackboard includes discussion forms, wikis, quizzes, and journals as well. An online gradebook is helpful to students so that they know their progress in your course.
Respondus 4.0 is a software tool to develop and manage exams and is available free to ACC faculty for both your office and home computer. Respondus also enables instructors to upload exams into Blackboard without having to retype those questions in Blackboard. Then, in Blackboard make the exam secure using the Blackboard Respondus LockDown Browser tool.
Softchalk is a powerful web lesson editor that lets you easily create engaging, interactive web lessons for your e-learning classroom. Softchalk lessons can be integrated into Blackboard as well.
Google Sites are an easy way to create an online presence for yourself and the courses you teach. Use google sites to create a webpage about yourself, upload course syllabi and your biography. This is a great way to let your current and prospective students become familiar with your expectations.
Mediasite and VidGrid are lecture capture tools that help you record videos for your courses.
For assistance on applying these tools to create instructional materials please visit the Teaching Consultations & Support page to schedule a consultation.