Become an ACC OER Ambassador!
Over 35,000 ACC students have saved more than $3.5 million in textbook costs thanks to textbook heroes like Dr. Carleen Sanchez!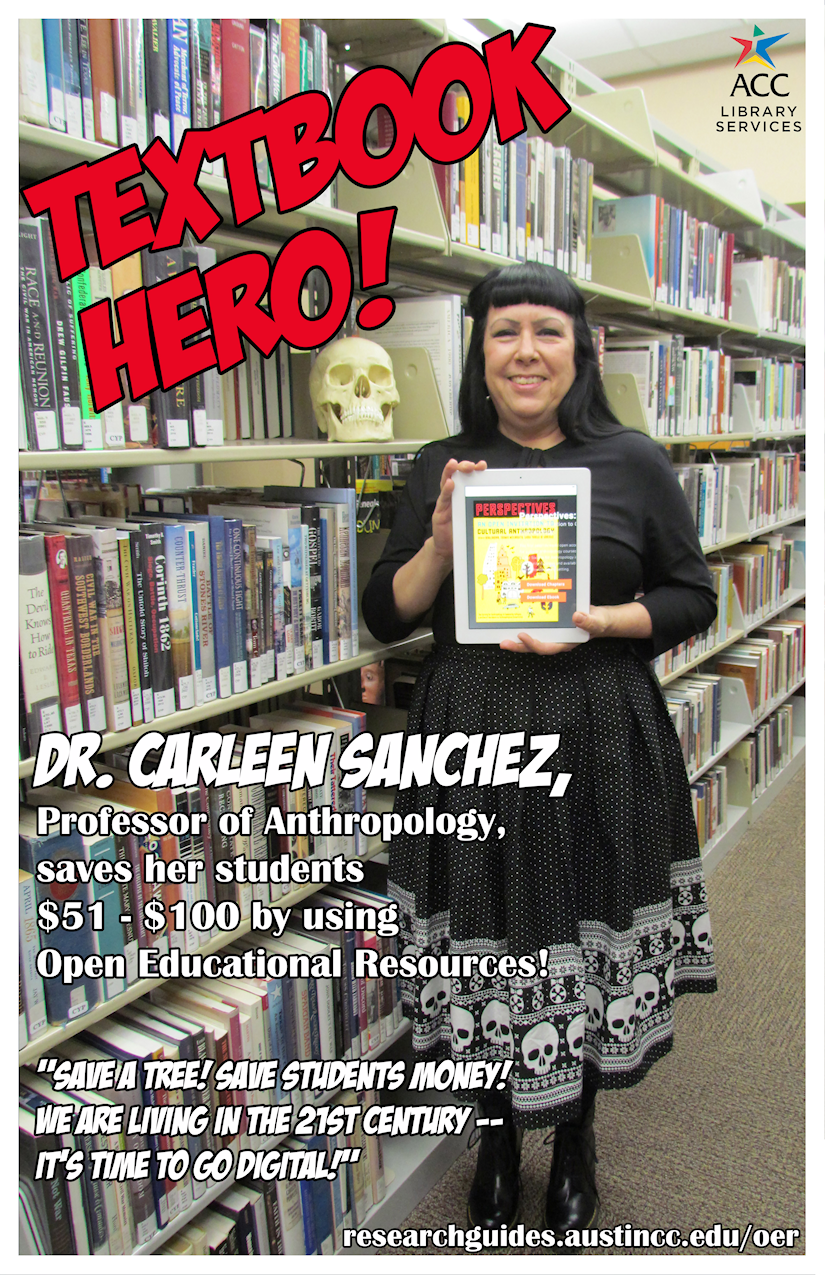 Who We Are
We are a group of faculty exploring zero cost alternatives to course materials, including textbooks. Our goal is to spread awareness of high-quality, no-cost alternatives, such as open educational resources (OER) through faculty-led professional development and peer-to-peer mentorship to provide more zero textbook cost (ZTC) opportunities for our students.
Our Mission
Increase access, awareness, and adoption to high-quality open educational content for faculty and students.
What are Open Educational Resources?
"OER are teaching, learning, and research resources that reside in the public domain or have been released under an intellectual property license that permits their free use and re-purposing by others. Open educational resources include full courses, course materials, modules, textbooks, streaming videos, tests, software, and any other tools, materials, or techniques used to support access to knowledge." – The William and Flora Hewlett Foundation
Why Open Educational Resources (OER)?
OER supports a future where students and faculty have free unfettered access to high-quality educational resources that can be easily adapted to create student-centered classrooms. Using OER can provide tremendous cost savings for students, while improving student success and completion rates. Faculty using OER enjoy great freedom in selecting course materials that they customize to fit the specific needs of their students and the goals of their courses. Since most OER permit adaptation, educators are free to edit, remix, and openly share OER materials.
ACC Learn OER Training
Want to learn more about OER and find available resources in your discipline? Check out our new OER online faculty professional development training:
ACC Learn OER
Faculty can browse topics or complete module activities and assessment to receive professional development credit and a certificate.
Learn More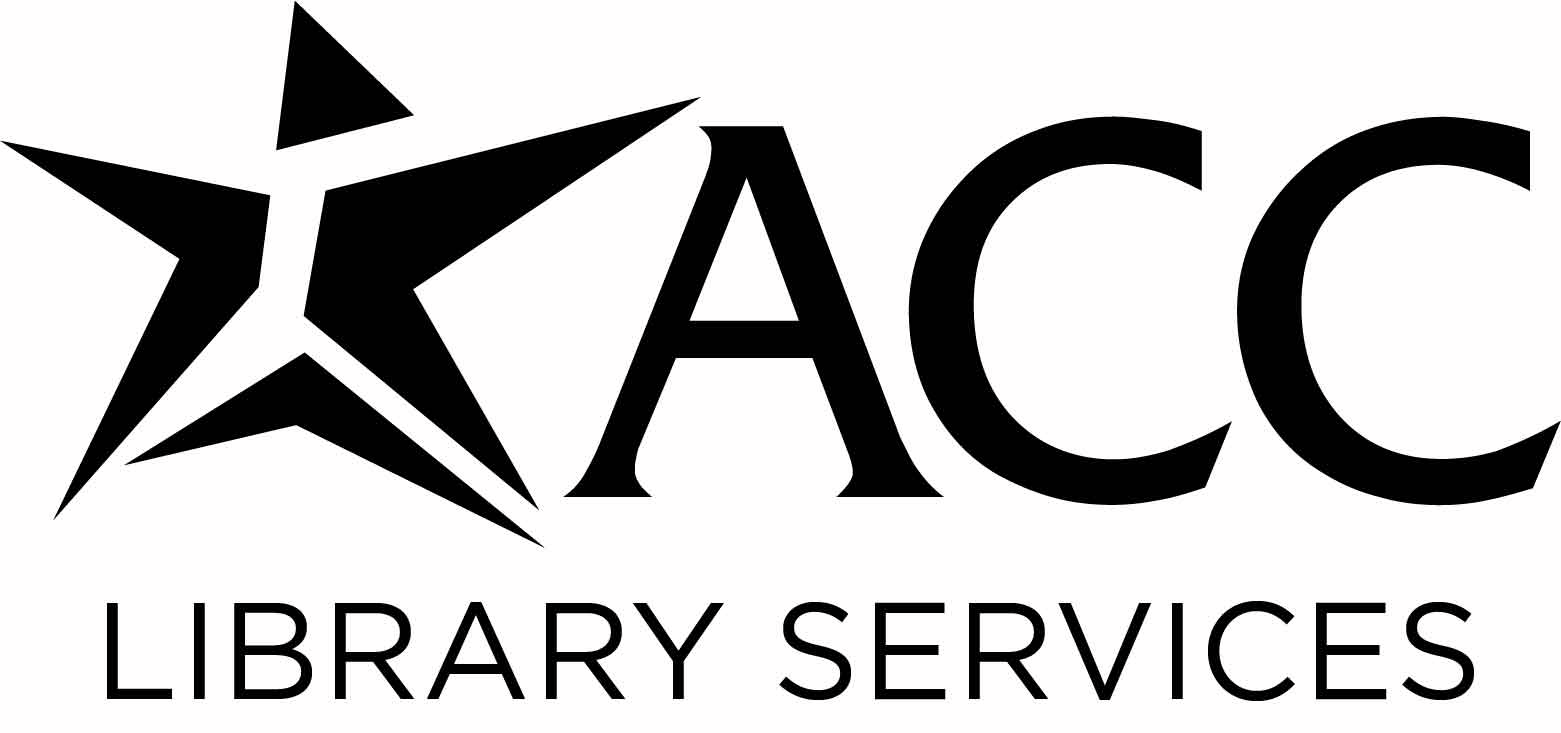 Explore ACC Library Services' libguide on OER or schedule a meeting with a faculty librarian to learn about additional resources.
To learn more about how you can be an OER Ambassador and about potential stipend opportunities, contact Jack O'Grady at
jack.ogrady@austincc.edu
.
Tell your students!
Let your students know your course offers Zero Textbook Costs (ZTC) by selecting the ZTC ISBN in FacultyEnlight (2816000129614)
Let your department Administrative assistant know to list your course in the Open Educational Resources/Zero Textbook Cost course schedule list
List your OER in your course syllabus (and in Lighthouse!)
Tell your faculty peers!
Schedule a short presentation at your next department meeting and share your experiences
Share your OER and teaching ancillaries with your faculty peers to encourage adoption
Post your OER on OER Commons and share the link!