Course Design Consultations
Instructional Design Consultations for Face-to-Face Courses
Instructional designers are trained in research-based pedagogical theories and best practices, and knowledgeable about the resources and technologies available at ACC for teaching and learning. As part of the course design process, instructional designers are available to help faculty with:
developing course objectives, and student learning outcomes;
designing engaging course activities, and assessments;
integrating technology, as appropriate, to support student learning; and
reviewing course content and feedback for continuous improvement.
The Office of Instructional Design also offers group training and one-on-one assistance focused on pedagogical topics, and department support (curriculum development, special projects, trainings, etc). Please contact an instructional designer for any questions or to request these services.
Classroom Observations/Individual Consultations
Additional options for consultations are available through the Office of Faculty Development for any type of course. ACC faculty can request a classroom observation, or an individual consultation with a member of the faculty development team or the faculty advisory center group. These are private faculty consultations available on a first-come first-served basis each semester. These consultations are formative and optional and are not a part of the ACC faculty evaluation process, nor are they required in any way. Learn more
Online/Hybrid Courses
Design consultations for online/hybrid courses and for transforming a face-to-face course to an online/hybrid format are also available. Read additional information.
Schedule an Instructional Design Consultation for your Face-to-Face Course
Instructional designers are available on Austin Community College campuses.
Eastview – Michael Paul Hernandez
Eastview Campus 2202
Phone: (512) 223-5228
Email: mherna10@austincc.edu
Hours: 8:00am-5:00pm
Highland – Peg Raiford
Highland Campus 1323.01
Phone: (512) 223-7376
Email: raiford@austincc.edu
Hours: 8:00am-5:00pm
Northridge – Jennifer Gray
Northridge Campus 1226
Phone: (512) 223-4745
Email: jgray@austincc.edu
Hours: 8:00am-5:00pm
Riverside – Virgil McCullough
Riverside Campus A-1122
Phone: (512) 223-6308
Email: virgil.mccullough@austincc.edu
Hours: 8:00am-5:00pm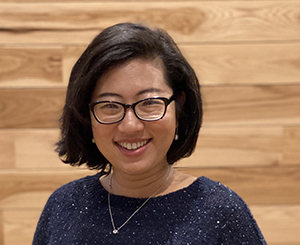 Round Rock – Dr. Shih-Ting Lee
Round Rock Campus 1307.03
Phone: (512) 223-0113
Email: slee12@austincc.edu
Hours: 8:00am-5:00pm
San Gabriel – Richard Palmer
San Gabriel Campus 1101.04
Phone: (512) 223-2558
Email: rpalmer@austincc.edu
Hours: 8:00am-5:00pm
Instructional Design Consultations for Online/Hybrid Courses
The Office of Distance & Alternative Education has dedicated instructional designers to help faculty with the design and development of online courses (full & hybrid) and transformation of face-to-face courses to online. If you are a faculty member that would like to:
design and develop a fully online or hybrid course
convert a face-to-face course to online
learn more about the Quality Matters rubric
apply the QM rubric to your course.
Instructional designers are QM certified.
A distance education course redesign request form can also be submitted. Distance education faculty can also visit the Teaching Online at ACC page.
Do you have a face-to-face course that you'd like to transform to an online or hybrid version? Want to get started with planning a new hybrid or online course? Please contact the following instructional designers:
Dr. Ninghua Han | Director, Distance Education Quality Assurance
(512) 223-0417
ninghua.han@austincc.edu
Angelo Caverte | Instructional Designer
angelo.caverte@austincc.edu
(512) 223-0414
Michelle Escudier | Instructional Designer
michelle.escudier@austincc.edu
(512) 223-9187